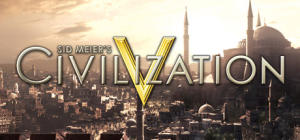 CIVILIZATION V - DELUXE EDITION
-------------------------------------------------------------------------------------

CIVILIZATION V...

REVIEWS...
"Indisputably the best-looking turn-based strategy game ever made.ΓΓé¼┬¥ - 93 out of 100, PC Gamer,
 Editor's Choice

ΓΓé¼┼ôMy number one most anticipated game. I will probably play Civ V for years.ΓΓé¼┬¥ - IGN, Best 
Strategy Game E3 2010

ABOUT THE GAME...
The Flagship Turn-Based Strategy Game Returns

Become Ruler of the World by establishing and leading a civilization from the dawn of man into the 
space age: Wage war, conduct diplomacy, discover new technologies, go head-to-head with some of
 historyΓΓé¼Γäós greatest leaders and build the most powerful empire the world has ever known.

INVITING PRESENTATION: Jump right in and play at your own pace with an intuitive interface that
 eases new players into the game. Civ veterans will appreciate the depth, detail and control that 
are highlights of the series.
BELIEVABLE WORLD: Ultra realistic graphics showcase lush landscapes for you to explore, battle over
 and claim as your own. Art deco influences abound in the menus and icons in the most well-designed 
Civ ever developed.
COMMUNITY & MULTIPLAYER: Compete with Civ players all over the world or locally in LAN matches, mod*
 the game in unprecedented ways, and install mods directly from an in-game community hub without ever
 leaving the game. Civilization V brings community to the forefront.
WIDE SYSTEM COMPATIBILITY: Civilization V operates on many different systems, from high end DX11 
desktops to many laptops. Enjoy unlimited installations on multiple PCs with your Steam account and
 take your Civ V experience with you everywhere you go.
ALL NEW FEATURES: A new hex-based gameplay grid opens up exciting new combat and build strategies. 
City States become a new resource in your diplomatic battleground. An improved diplomacy system allows
 you to negotiate with fully interactive leaders. Custom music scores and orchestral recordings give
 Civ V the level of polish and quality you expect from the series.

*Modding SDK available post launch as a free download.

SYSTEM REQUIREMENTS...
Minimum:

OS: Windows® XP SP3/ Windows® Vista SP2/ Windows® 7
Processor: Intel Core 2 Duo 1.8 GHz or AMD Athlon X2 64 2.0 GHz
Memory: 2GB RAM
Graphics:256 MB ATI HD2600 XT or better, 256 MB nVidia 7900 GS or better, or Core i3 or better
 integrated graphics
DirectX®: DirectX® version 9.0c
Hard Drive: 8 GB Free
Sound: DirectX 9.0c-compatible sound card

Recommended:

OS: Windows® Vista SP2/ Windows® 7
Processor: 1.8 GHz Quad Core CPU
Memory: 4 GB RAM
Graphics: 512 MB ATI 4800 series or better, 512 MB nVidia 9800 series or better
DirectX®: DirectX® version 11
Hard Drive: 8 GB Free
Sound: DirectX 9.0c-compatible sound card

-------------------------------------------------------------------------------------

OTHER COMMENTS...
Extracted this is ~4.5GB

The game is already updated and pre-cracked. All you have to do is extract with WinRAR anywhere
 on your PC and run the 'Civilization V' shortcut.

If you put the game anywhere but "D:\Civilization V\" you must edit the shortcut to reflect where
 you extracted it for everything to work right.

This edition comes with a special Steam pre-order gift, as well as some Deluxe Edition goodies.

Pre-Order Gift: 
- Cradle of Civilization Map Pack: Mesopotamia

Deluxe Edition:
- Bonus Babylon Civilization with leader "Nebuchadnezzar II" 
- Behind the Scenes at Firaxis with Civ V video feature*
- Game Soundtrack*

*These are NOT included with the torrent, if you would like, I can upload them in a separate torrent
 once the initial torrent is nicely seeded.
I'm not going to include something that is not gameplay related for the sake of size.

You CAN play online with this game.

If you have extractor you game to ANYWHERE other than "D:\Sid Meiers Civilization V\" or would like
 to change your in-game name, run "Fixer.exe", which can be found where you extracted the game to.

TRACKERS... 

-------------------------------------------------------------------------------------

 PLEASE SEED
 HAVE FUN!

-------------------------------------------------------------------------------------

DO NOT ASK FOR HELP WITH ERRORS UNTIL YOU HAVE DONE THE FOLLOWING...

1. BUY THE GAME

I have absolutely no problems with my Steam downloaded version. If you really like the game you
 should buy it anyway.

2. UPDATE YOUR DIRECTX

Updating your DirectX to the latest version may fix your issue.

XP/Vista/7/x86/x64 - http://www.microsoft.com/downloads/details.aspx?FamilyID=04ac064b-00d1-474e-b7b1
-442d8712d553&displaylang=en

3. UPDATE YOUR C++

Updating your C++ Redist may fix your problem

C++ 2008 SP1 (x86) - http://www.microsoft.com/downloads/details.aspx?familyid=A5C84275-3B97-4AB7-
A40D-3802B2AF5FC2&displaylang=en
C++ 2008 SP1 (x64) - http://www.microsoft.com/downloads/details.aspx?familyid=BA9257CA-337F-4B40-
8C14-157CFDFFEE4E&displaylang=en

4. UPDATE YOUR PHYSX

If you own an nVidia GPU you may need to update your PhysX

XP/VISTA/7/x86/x64 - http://www.nvidia.co.uk/object/physx_9.09.1112_uk.html

5. UPDATE YOUR VIDEO CARD DRIVERS

Updating your GPU drivers may fix your problem

nVidia - http://www.nvidia.com/Download/index.aspx?lang=en-us
ATI - http://support.amd.com/us/gpudownload/Pages/index.aspx

If you have any fixes that worked for you please post them so I can add them in.